The world's two leading hotel program—the ABC Premier Hotel Program and CCRA's Global Preferred Hotel Program—have joined together to create the most dynamic hotel program, delivering the largest corporate and leisure agency network. Combined, the program provides 23 million room nights—three times more room nights than any other program—and is a single solution within the consortia community.

With ABC and CCRA coming together, we are many chain's single consortia provider, servicing their corporate and leisure needs and ensuring the highest ROI for their investment in the consortia space.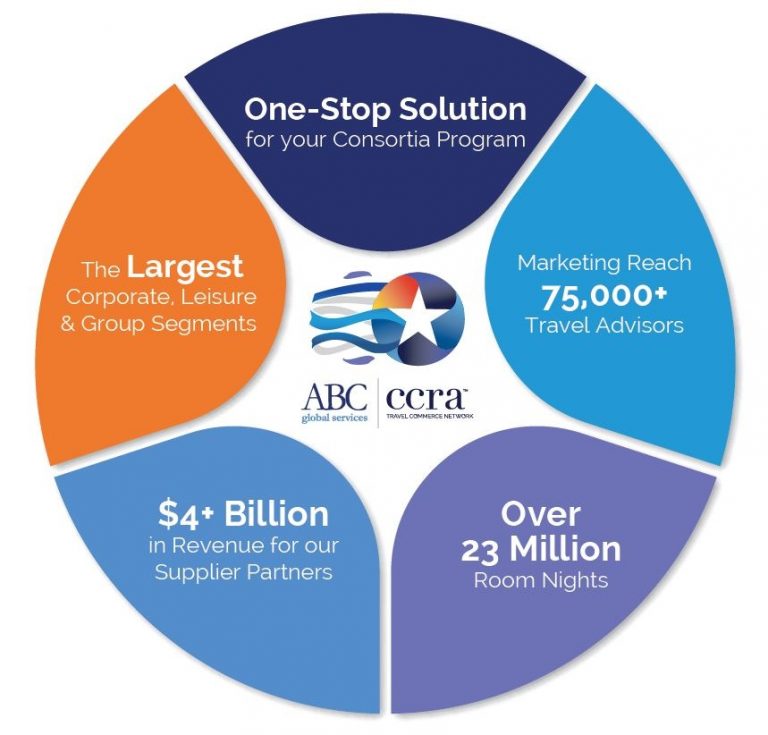 Your Single Consortia Solution!
The Largest Corporate, Leisure and Group Networks.