At Etherio, we have a simple but big vision: bringing people together to accomplish great things. Every day, we deliver innovative and unmatched solutions for our corporate and association clients – one meeting, event, or membership experience at a time. 
We nurture and broaden the capabilities of our people. Here, we live our Core Values every day. Our goal is for you to feel empowered to work out loud with a diverse team of professionals who are learners and teachers together, enhancing each other's strengths. Our pace of work supports fast learning and freedom to think big.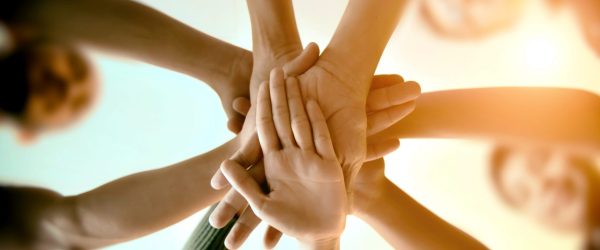 Welcome to Etherio, where our vibrant company culture is more than just words – it's a way of life. For potential job seekers, our core values offer a glimpse into the kind of environment that sets us apart. At Etherio, we put the customer at the center of all we do. Your skills and dedication will directly impact our clients' success, making your work meaningful and rewarding. We're not content with mediocrity; we push boundaries, ensuring that your talents are always put to the best use.
Are you ready to dive into a world where culture, opportunities, and innovation collide? Explore our open positions and see if you're ready to be our next best decision.
We don't currently have any open positions. Please keep watch on this page for openings as they become available.
The Senior Event Manager is responsible for managing and supporting various events, from the beginning of conception through to the execution and final reconciliation, including budget.
This position is accountable for day-to-day operation of large scale/budget meetings, client management and reporting on ROI.
Principal Duties and Responsibilities
Lead project manager for large scale projects (1,000+ attendees) with proven expertise in leading complex events, managing the planning, execution, and implementation of assigned event(s)
Work with, lead and support the project team to ensure adherence to client and company standards
Budget development, implementation, and wrap-up report development
Responsible for building project timelines/plans and managing the project plan to drive team to meet client and vendor deliverables, as well as anticipate and manage when deadlines may be missed
Be solution-oriented and forward thinking when responding to client questions or providing recommendations
Maintain all historical data for assigned projects
Analysis and reporting responsibilities of various conference data for client
Supplier procurement and management of contracts to ensure quality and contractual compliance
Oversee venue communications by managing or overseeing F&B, group resume, event specifications, housing, room block, and final invoice review
May have sponsor/exhibitor fulfillment duties including prospectus development, exhibitor/sponsor communications, general services contractor and floor plan management
May require speaker management to include speaker portal setup, timeline establishment, speaker communications, data collection, and speaker travel/registration management
Work with Marketing department on collateral communications and development- theme, concept, design, and implementation
Special event review, selection, and management
Survey analysis and provide compilation of feedback to client
On-site event execution to include staff assignments/management (planning team could be up to 30+ event staff), venue and supplier management, implementation of event logistics, exhibit/sponsor management, and speaker management, where applicable.
Contract Signing Authority up to (50th percentile of average dollar range)
Serve as direct supervisor for event managers/coordinators
Other duties as assigned
Minimum Requirements
Strong communication, networking skills and the ability to successfully manage stakeholder relationships and expectations
7+ years of meeting management with at least 3-5 years of planning large-scale events (1000+ attendees, $1MM+ budgets)
Experience planning international events is a plus
Experience with high-level, strategic conference and meeting planning
Bachelor's degree or equivalent experience
Knowledge of destinations, hotels and venues nationwide
Calm and flexible approach to handling the stress of everchanging demands
Strong organizational skills and ability to multi-task and prioritize
Strong leadership skills
Strong creative problem solving
Strategic decision-making ability
Essential Physical Functions
Prolonged periods of sitting at a desk and working on a computer
Ability to travel at least 30%
Ability to lift up to 30lbs
Office Manager & HR Assistant (Part-Time)
The office manager will provide general office management support to the Atlanta office and additional administrative support to the HR director with the aim of maintaining a pleasant professional work environment for our team members. This in-office role will require 20-25 hours per week.
Principal Duties and Responsibilities
Office Management
Propose and implement office policies and procedures.
Maintain appropriate inventory of general office, shipping, and kitchen supplies.
Assign and prepare a workspace for each new in-office employee and maintain office seating charts and related documents.
Order name tags and business cards for new employees and other team members on request.
Participate in new employee orientation by providing training on the use of office equipment and in-office procedures.
Manage access to our off-site storage location.
Maintain in-suite storage and ensure its appropriate use.
Answer and appropriately direct calls that come into the company's main phone line.
Accept packages and make sure the appropriate team member is notified of their delivery.
Check the company mailbox and distribute mail daily.
Maintain the tidiness of the office's two breakrooms.
Produce and submit to accounting monthly report of usage by client for postage and the color copier/printer.
Download detailed reports of FedEx shipments as needed for clients.
Order employee recognition awards and ship them to the appropriate office or home office.
Take care of inter-office shipments as needed on behalf of other team members.
Maintain contact list for service providers for all in-office equipment and arrange maintenance and repair services as needed.
Review and submit to accounting office-related invoices.
HR Support
Support new employee onboarding by:

scheduling orientation meetings
assembling new-hire folders with information about the company and the office (if applicable)
creating and posting the welcome slide on the TV in the lobby
creating temporary name badges

Manage the company's wellness plan, including promoting engagement, identifying winners and ordering/issuing rewards, with HR director.
Help maintain employee-facing information on the HR department's SharePoint site.
Provide additional administrative support for HR projects and special initiatives as assigned by the HR director.
Minimum Requirements
Experience as an office manager or similar role preferred but not required
Excellent organizational and multitasking skills
Good planning and administrative skills
Outstanding communication and interpersonal abilities
Proficiency with office software, including Microsoft Office Suite and other office equipment
Ability to work independently and as part of a team
Essential Physical Functions
Lifting up to 25 lbs
Sitting at desk for long periods of time
Able to use office equipment such as copiers and postage meter
Based in Atlanta, this role will be working with our Association Accounting. As a Accounting Specialist, you will support and coordinate accounts receivable and accounts payable for clients as assigned. We're always striving to find ways to do things better, ensuring our customers have the best experience possible, so we look to our employees to help us improve.
Principal Duties and Responsibilities
Provide pleasant and professional services to all internal and external clients.
Ensure client satisfaction by providing leadership and guidance.
Prepare internal and external monthly and annual financial statements with timeliness and accuracy in accordance with the contractual agreement.
Explain financial statements to clients in layman's terms.
Research and resolve all accounting issues of assigned clients.
Create customer invoices for assigned clients.
Process incoming checks by depositing funds and applying payments to customer accounts in Quickbooks.
Support assigned clients in accordance with contractual agreements. Participate in meetings as warranted.
Answer all incoming phone calls and emails in a courteous, and timely manner.
Perform a variety of other accounting and/or administrative tasks.
Mentor and provide assistance to accounting staff as needed.
Provide assistance to accounting staff as needed.
Share your knowledge with Etherio as a key contributor to training and marketing initiatives.
Other duties as assigned.
Minimum Requirements
Proficiency in Microsoft Office and Outlook and be able to review transaction-related activities for accuracy.
A bachelor's degree is required, and a three to five year of experience is preferred.
Detail oriented with strong organizational and time management skills.
Adaptable, friendly, reliable, enthusiastic and articulate demeanor is preferred.
Experience in Microsoft Excel.
Experience with QuickBooks, NetSuite a plus.
Superior written and verbal communication skills as well as interpersonal skills
Detail-oriented, organized and ability to multi-task and shift priorities quickly while maintaining control of deliverables.
Highly motivated and able to thrive and think clearly under pressure and tight deadlines.
Team player with a positive attitude
Essential Physical Functions
Lifting up to 25 lbs
Sitting at desk for long periods of time
Ability to work varying hours depending on project demands.
Senior Events Coordinator
As a Senior Events Coordinator, you will work on a client team under the direction of a Specialist, People Manager or Senior People Manager to establish and maintain procedures; may work concurrently with multiple meeting management teams and or clients. We're always striving to find ways to do things better, ensuring our customers have the best experience possible, so we look to our employees to help us improve.
Principal Duties and Responsibilities can include:
Develop proficiency with utilizing multiple registration systems, including Cvent
Develop client/meeting timeline with input from project lead
Maintain and report on timeline and action items
Set up, maintain and distribute client meeting conference call agendas and minutes/communications
Research and contact potential suppliers to support event(s)
Research and gather estimates for budget planning and development
Review contracts from suppliers and provide input to project lead
Collect and maintain board/VIP communications and travel arrangements
Manage special events hosted during meeting – i.e. dinners, special board meetings
Manage and coordinate conference speakers
Work with Exhibit/Sponsor manager on logistics and communications
Accurately enter and maintain data to ensure accuracy and consistency of information
Follow-up with registrants regarding outstanding payments pre- and post-event
Produce auditable results by processing credit card transactions and applying check payments accurately and efficiently
Provide reconciliation reports and work with Accounting Department to generate invoices
Maintain compliance with Payment Card Industry (PCI) policies and procedures
Assist with various areas of registration projects, including inventory management, badge printing, on-site preparation, reporting, and communication
Cross-train and assist as backup on an as needed basis for all registration clients
Other duties as assigned
Minimum Requirements
Bachelor's degree, equivalent experience, or 2 years of meeting planning experience
1-4 years of customer service or meeting management related experience
2 to 4 years Cvent experience
Strong organizational skills and ability to multi-task and prioritize
Positive attitude and ability to be self-motivated
Strong written and verbal communication and interpersonal skills
Ability to interact well with internal and external clients
Sound judgment
Self-managed, adaptable and flexible
Exhibit project management and leadership skills
Experience in Microsoft applications
Essential Physical Functions
Ability to travel up to 25%
Sitting for long periods of time at a desk
Rare but occasional lifting, up to 30 lbs